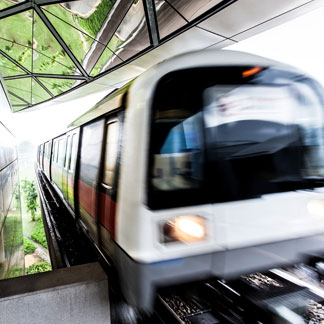 As globalization increases and the time and distance between the point of manufacturing and the point of consumption increases, so does the need for these companies to improve the efficiency of their operations, reduce costs and ultimately provide better customer service. With rising demands for the delivery of goods, transportation companies are looking for faster and cheaper means of delivery, and increased and more accurate tracking capabilities.
RFID solutions for the transportation and logistics industry (including air, rail, water, truck, parcel/post delivery, transit, and pipeline) help companies access more accurate and timely data to manage their assets, including the transportation vehicle.
RFID solutions to increase visibility into asset maintenance, yard management, dispatch, pickup and delivery are readily available to help companies improve efficiencies and enhance services to their customers.
Improve asset management
Optimized fleet tracking capabilities.
Improve customer services
Increase the accuracy and number of on-time deliveries.
Improve efficiency
Reduce labor and inventory carrying costs and improve efficiencies for the loading, tracking and delivery of cargo.
Reduce inventory loss
Reduce loss of cargo through theft, mishandling or expiration with improved tracking and status information.
Improve safety
Provide safe and secure freight transportation with container management solutions and electronic manifests.